Personalised coaching and nutrition for the home, gym or road that gives you flexibility, connection and accountability. You've never experienced support and results like this before!
Get our 1-on-1 Program info pack
Fill out a few quick details to get the info pack :)
Client testimonial videos
A tailored, balanced nutrition plan
An expert-designed online exercise program
Next-level coach support every single day
Daily check-ins + monthly assessments
Live daily workouts on our web app
Membership to our incredible community
All of the benefits of a JEFF Together subscription are included as part of our 1-on-1 Personal Coaching Program!


The results our clients get

These results are based on our programs over 1 and 2 months, with the majority of our clients starting between 70kg and 90kg. Clients with a heavier starting weight are likely to achieve even better results!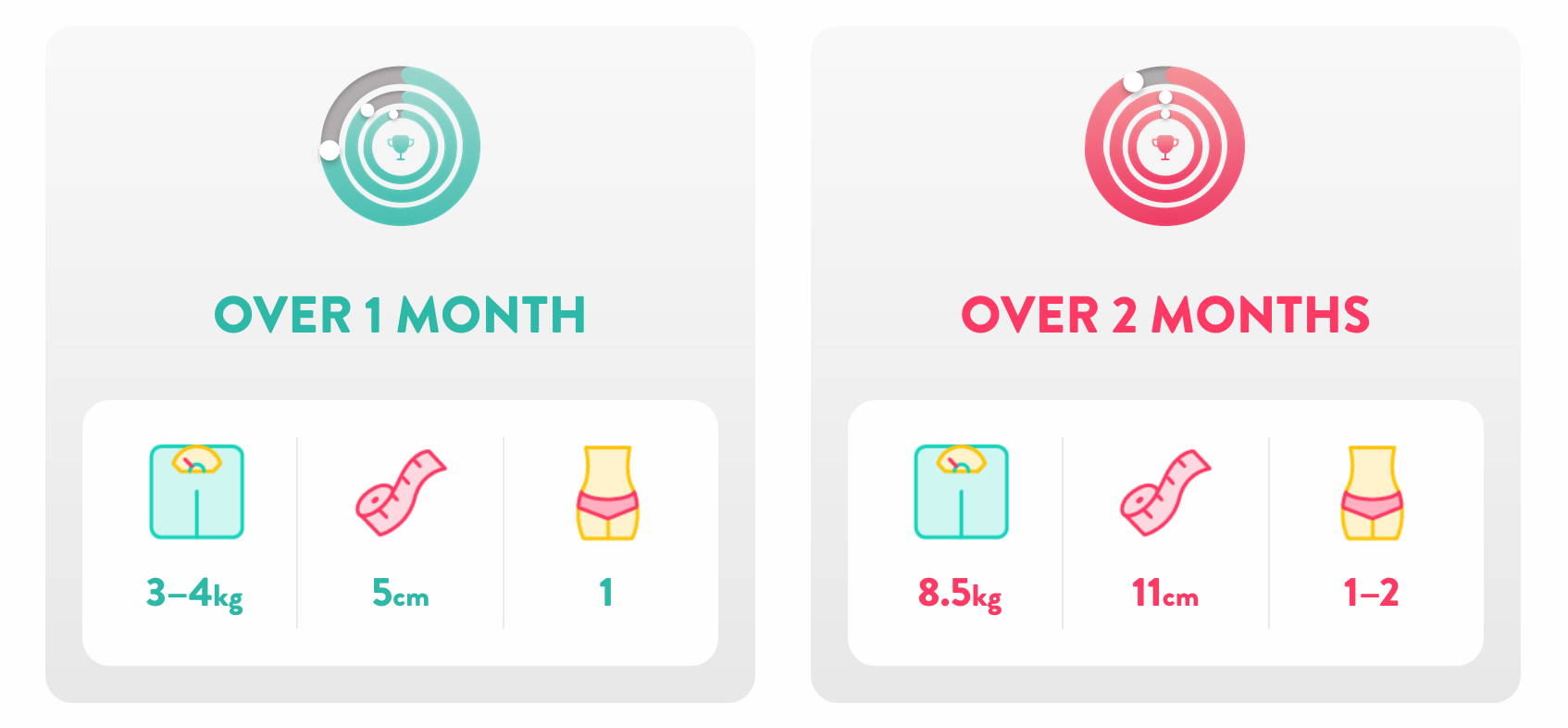 Introducing the awesome JEFF web app

Available to all subscribers. Don't miss out!


Excellent
The best gift you can possibly give yourself or someone you love! A caring community, an awesome coach and support all of the way.. don't even think twice!
Gym was Boring - then COVID & Jeff Fitness came along
I've always been one for groups and when my daughter decided to join JEFF Gym during lockdown I was in 2 minds if I will ever be motivated to do exercises on my own. Here I am 4 months later and loving it.  No more sweaty gym  and boring routines.  I enjoy every moment so far due to the variations of the exercises AND IT IS WORKING for me & my  MENOPAUSE PHASE - losing weight, sentimenteres and the eating program is sustainable.  Loving the weekends off and quilt-free eating.
1 on 1 programme
I am loving being on the 1-on-1 programme, so glad I decided to sign up. Tash has been amazing!
Great experience
Loving the programme, and being held accountable to my exercises! Caleigh has been very supportive and positive!
Amazing One-on-One Experience
It has been four weeks since I joined my one-on-one programme and it has really changed my life. I really didn't think I had it in me to exercise 5 times a week but the workouts have really made it easy and achievable. I even wake up to exercise at 6am every Tuesday. A first for me! I would highly recommend it.