Personalised coaching and nutrition for the home, gym or road that gives you flexibility, connection and accountability. You've never experienced support and results like this before!
Get our 1-on-1 Program info pack
Fill out a few quick details to get the info pack :)
Client testimonial videos
A tailored, balanced nutrition plan
An expert-designed online exercise program
Next-level coach support every single day
Daily check-ins + monthly assessments
Live daily workouts on our web app
Membership to our incredible community
All of the benefits of a JEFF Together subscription are included as part of our 1-on-1 Personal Coaching Program!


The results our clients get

These results are based on our programs over 1 and 2 months, with the majority of our clients starting between 70kg and 90kg. Clients with a heavier starting weight are likely to achieve even better results!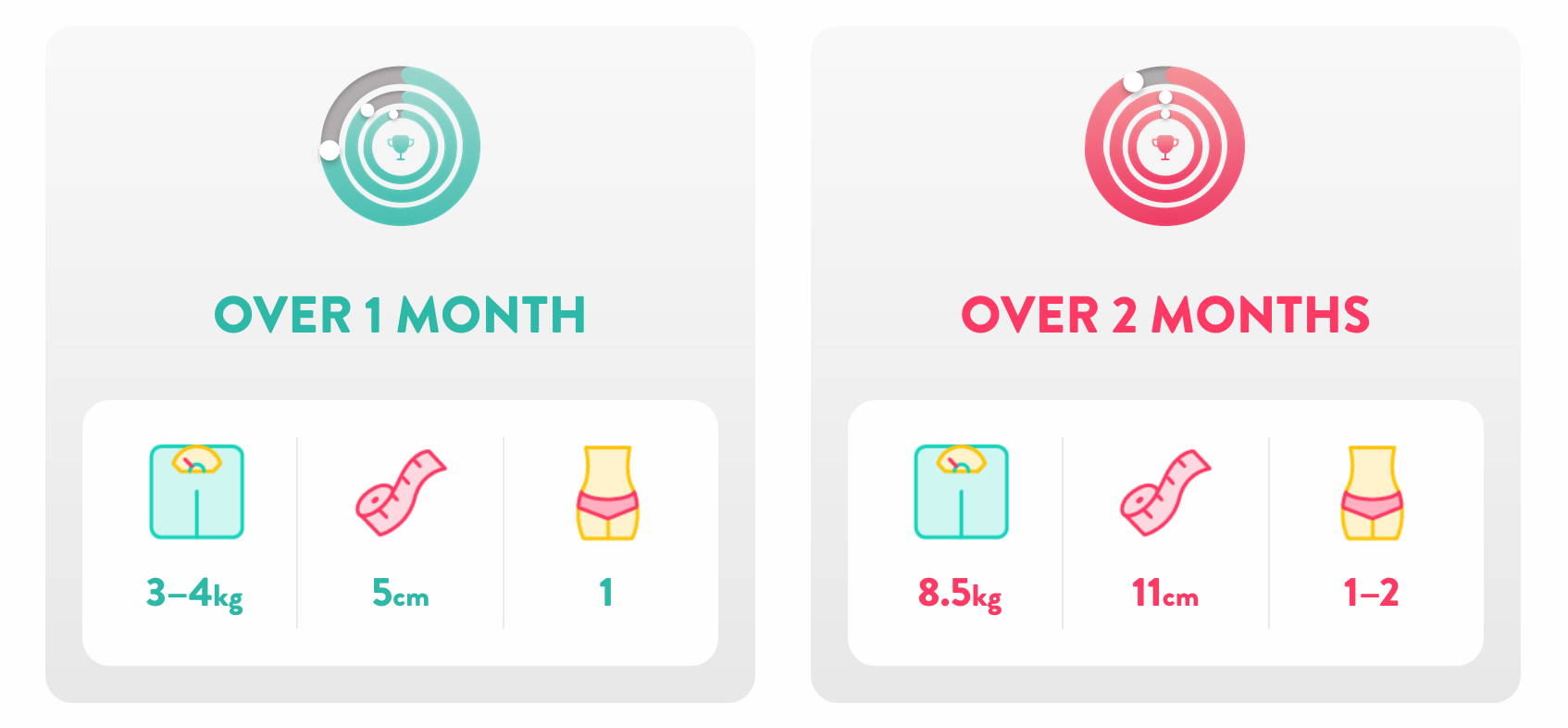 Introducing the awesome JEFF web app

Available to all subscribers. Don't miss out!


Value for money
Seeing results and great community
Life changing decision
This has become a journey of self love, by wrapping myself up with good nutrition, proper exercise and amazing support from my coach throughout the day. Would highly recommend it but make sure you are ready to embrace and take responsibility. Hard work entailed but so rewarding and being part of this community is great fun and rewarding
Rising Star Merle like Pearl
I decided to gift myself with a 1 on 1 coach for my birthday . I hit my rock bottom , in a place of despair and not wanting to face life any longer , I plucked the courage to reach out to Julie Hulley. I have alot of weight to lose , and I could not do most the exercises. I decided to adjust the exercises with reminding myself to keep moving. I'm going into week 6 and my mindset has changed. I feel part of a community and not alone anymore. I feel like I have a good chance now, although my journey is long. I'm going more positive and happier. I love the support and genuine care .
1-1 Program 10/10 Review
The 1-1 program has been absolutely amazing! I have a super supportive coach. The nutrition plan is easy to follow. Not once, have I felt deprived or that I was missing something. The 1.5 days that are allocated to have a treat are more than enough. The 40-45 minute daily exercises are the perfect amount of time (one doesn't need to spend hours of the day training) and the fact that I can do them at a time of day that suits my schedule makes the program that much easier. The videos are super helpful and any other questions can be answered by my coach. Lastly and most importantly, the results are incredible!! For anybody considering this program, commit, trust the process and the results will blow your mind!!
BEST thing I ever did for ME
As a busy Mom, wife and business owner I was battling to exercise, get fit, tone and lose weight all together and to do it safely without getting injured. I've been injury free since I started the programme, I love the support and all the added extras such as JEFF cook and JEFF ed. Amazing, affordable, effective and doable.